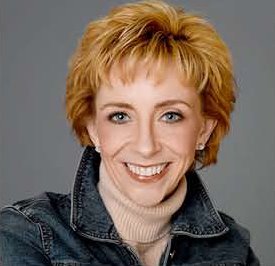 "Carlette's energy is unparalleled. In fact, she literally lights up the room with her presence. Her years spent in highly competitive athletic training has made her disciplined and direct, she will take you to places you never thought possible. Carlette's sense of humor is endless, her warmth, genuine honesty and character reveal a woman who has been through the process of building and rebuilding a life worth living. She is a woman who has truly found her North Star. I am honored to have worked with Carlette and recommend her as your personal Life Coach to help you find your North Star."


-- Dr. Martha Beck, New York Times best selling author, an innovator in life coaching, and a monthly columnist at O: The Oprah Magazine
Continuing Education Courses and Professional Development Workshops

introduce the power of life coaching, how to use the life coaching tools, and practical techniques developed to create and sustain positive change - Professionally for Success, Personally for Significance and Philanthropically for Service.

LIFE TRAINING ACADEMY COURSES
SPORTS LIFE COACHING WORKSHOPS

Team Workshops

are for strategic leaders and their teams to gain an understanding of how to achieve optimal performance and obtain a competitive edge. It is a three-dimensional formula that coaches each person to unleash their true potential and align that potential with the team's strategy and vision. See what matters, invest in what matters and then lead your team to do what matters...
COLLEGE COACHES, ATHLETES & TEAMS
CORPORATE TEAMS

Individual Coaching

provides a personalized methodology, proven training techniques and tools, and practical techniques developed to create and sustain positive change - personally, professionally and philanthropically.
INDIVIDUAL COACHING
PROFESSIONAL ATHLETES & WIVES

Registration - All Workshops are Scheduled for Private Groups or Teams Only.
For questions or for registration information, email Coach@Carlette.com

Cancellation Policy
If you wish to cancel your registration 7 days or more before the event, you will receive a complete refund, less a $100 processing fee.