COLLEGE ATHLETES AND TEAMS
CUSTOMIZED SPORTS LIFE COACHING WORKOUTS
"Carlette Patterson is truly a 'life coach' who will change your life in all the right ways. She absolutely understands how to help people of all ages and backgrounds build character and successful behavior. She has had a tremendous impact on our ASU Women's Basketball program through both one-on-one life coaching and facilitating positive healthy relationships in team sessions. She is masterful at helping us uncover our strengths but even more importantly, she gives us the 'tools' to improve our weaknesses and to handle adverse situations. She has been an integral part of our team's growth into a Top 10 Program."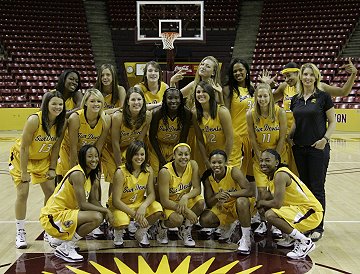 - Charli Turner Thorne
Head Coach ASU Women's Basketball