CORPORATE COACHING
CUSTOMIZED SPORTS LIFE COACHING and WORKSHOPS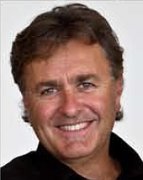 Using the Sports Paradigm to Build Championship Teams

Better People, Better Performance
"Carlette quickly identifies the unique talents that every individual has, but few recognize. She has a wonderful gift of encouragement enabling her to quickly bring out the best in people. Carlette is a great asset to any organization. We think she is the best"

- Murray Thom
CEO Thom Music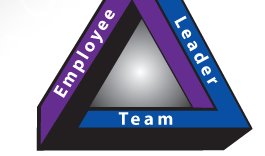 3D Coaching 4 Significance... The Winning Combination for Corporate Teams

3D Coaching 4 Significance is a Game Plan for strategic leaders and their teams on how to achieve optimal performance and obtain a competitive edge. It is a three-dimensional formula that helps employees and leaders crack the core value code and unleash the power of true teamwork.

Make every meeting, every workday, and every investment align with your corporate team's strategy and vision. By implementing 3D Coaching, it is possible to unleash your employees' true potential and align that potential with your commitment to create an unmatched team. See what matters, invest in what matters and then lead your team to do what matters... this is the winning combination for corporate teams.


CLICK FOR DETAILS
The 3D Coaching 4 Significance Game Plan
The 3D Coaching 4 Significance Game Plan creates a roadmap for employees and Leaders to perform and excel based on the vision and values defined by their corporate teams. The 3D Coaching tools - Fundamentals, Skills, Techniques and Corporate Life Coaching Excercises - empower leaders to become the catalyst for uniting employees into a focused, selfless team that achieves optimum performance and maximizes returns.
3D Coaching Develops Employees 4 Significance


An Employee 4 Significance (ES) embodies the true spirit of a team player by providing positive energy and enthusiasm to fellow employees, is dedicated to the organization and its goals and acts in a selfless manner. This employee possesses an indestructible will to win, demonstrates the personal courage to stand for what is right, and succeeds regardless of the challenge.

3D Coaching Develops Leaders 4 Significance


A Leader 4 Significance (LS) is an inspiring teacher and motivator, an exemplary role model and a dynamic leader. This individual possesses the ability to unite employees to focus on common goals and achieve optimum performance. A Leader 4 Significance earns the trust and respect of employees and is committed to making a positive impact in their professional and personal lives.

3D Coaching Trains Teams 4 Significance


A Team 4 Significance (TS) is a group of passionately committed employees who hold themselves accountable for achieving team success at the highest level. These employees efficiently weave two seemingly clashing ideas; one of individual achievement and the other of personal sacrifice for the greater good - into a mosaic of teamwork and synergy that results in optimal team performance.

Interested in more information on 3D Coaching 4 Significance?
Use this form to contact Carlette, or email her at Coach@Carlette.com.
3D COACHING 4 SIGNIFICANCE FORMULA: ES + LS = TS