CORPORATE COACHING 4 SUCCESS
TRANSITION COACHING FROM SUCCESS TO SIGNIFIANCE
CUSTOMIZED CULTURE TRANSFORMATION COACHING and RETREATS
Using the Sports Paradigm to Transition from a Successful Career to a Significant Life
Executive Transition Coaching
Train for Success
Live for Significance
Give for Service
Great success comes from choosing greatness, with the small and large decision that present themselves moment by moment as we live our lives.
What is your formula for success?
How did you achieve your definition of success?
How do you define success for your next season?
As an Executive Transition Coach, Carlette trains you through a very focused process to explore options and make decisions.
As you train with Carlette to achieve your desired outcomes, she coaches you to:
identify what is for success and significance - what is meaningful and purposeful - in your next season of life
create a Game Plan to define what you want - how to create it, live it, and enjoy it; and
how to transition your professional success to personal success and live for significance.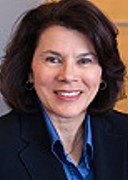 "In spring 2017, I began working with Carlette as I was beginning to prepare for my retirement. I'm a very 'outcomes-based' business executive, and I wanted a coach who could take me through an efficient process that would facilitate a number of important decisions:
"1) I traveled internationally 80% of the time, and worked 80 hours a week, leaving me little time to focus on what I wanted to do when I retired. Carlette and I spoke weekly for an hour, and the discipline of this weekly schedule allowed me to create time/space to thoughtfully explore my next steps. I typically had a bit of 'homework' after each meeting, and it let me approach my transition plan thoughtfully and over a period of time to ensure it was the right fit for me.
"2) I had an obligation to advise my CEO/Board to allow for orderly succession planning in advance of my retirement. Carlette was instrumental in helping me to develop crisp messages to the CEO and Board. I was retiring much earlier than my peers in the company, so articulating the rationale and timing to the CEO was critical.
"3) My upcoming retirement was announced 6 months before my retirement took effect. Once the news was public, I began getting approached by external search firms, consulting firms and professional organizations who were interested in my capabilities for external Boards, consulting projects and non-profit work. I wanted to retire and take a 6-12 month break before I started making any future commitments. Carlette was key in helping me differentiate between what I 'wanted' to do vs. what I 'should' do, and to set expectations with outside parties about my timing and readiness for future opportunities.
"4) My husband is an entrepreneur and is not ready to retire yet so it was important for me to create a plan that gave me structure and flexibility to accommodate both of our interests.
"Carlette uses a very focused process to help you explore your interests, motivations and options, and to set reasonable expectations for yourself about each season of retirement; She quickly earned my trust, and her process and experience have been invaluable. I retired 5 months ago, and the expectations I set for myself are playing out as we discussed them. I continue to move through various seasons of my retirement, and know that I could not have been truly prepared without Carlette's expert coaching."

- Susan M. Suver
Former Executive: Aptiv PLC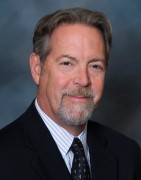 "I went to Carlette for corporate coaching on the recommendation of a fellow school board member who is one of the most respected businessmen in the Phoenix area. He steered me right. I started working with Carlette to develop a plan to transition from the head of a practice group at a major international law firm toward retirement several years down the road. Carlette has not only helped me develop and begin to implement such a plan, she has made me a more effective leader and more effective at the legal work I do on a day to day basis. I never thought I would benefit from working with a corporate coach. Now I only wish I had found Carlette sooner."

- Floyd P. Bienstock
Partner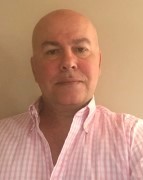 "I never understood the concepts of being fully engaged both on and off the field in the business world. Carlette's methodology provided me with tools necessary to understand the importance of being physically, mentally, emotionally and spiritually balanced. Once you understand these concepts, be ready to convert your energy into a richer, more complete life experience."

- Tom Radic
Entrepreneur and former Goldman Sachs Executive
Using the Sports Paradigm to Build Championship Teams

Better People, Better Performance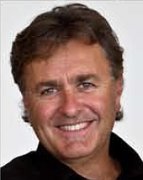 "Carlette quickly identifies the unique talents that every individual has, but few recognize. She has a wonderful gift of encouragement enabling her to quickly bring out the best in people. Carlette is a great asset to any organization. We think she is the best"

- Murray Thom
CEO Thom Music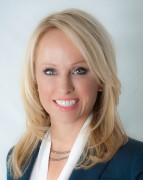 "Carlette is a master at implementing new tools to create winning strategies for corporate teams. She has the tools and coaching expertise necessary to bring corporations off of the bench and into their championship game. She is strategic, focused, and thoughtfully prepared to bring out the best in every person. Carlette is definitely a game changer."

- Robin Orscheln
Russ Lyon Sotheby's International Realty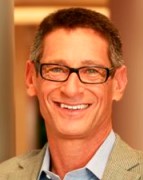 "Carlette has coached our leadership team. Through her skilled and challenging workouts, we set the groundwork for a genuine shift in our culture. We are more aligned as a group, focused on our winning strategies and prepared to take our organization to the next level."

- Steve Schnall
Senior Vice President & Chief Development Officer, Phoenix Children's Hospital Foundation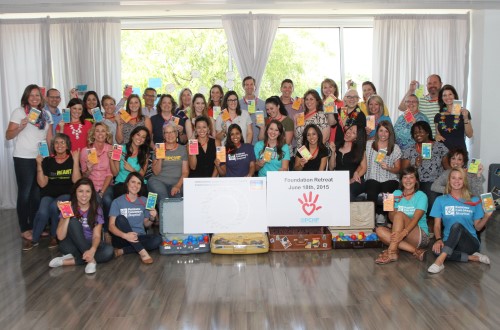 "The inaugural Foundation Retreat was truly a 10 for me and many people on our team have expressed the same sentiment. From the very beginning of the planning process to 'Game Day' at the actual Retreat, Carlette's guidance, support and positivity helped make the event a huge success. We left the retreat more open minded, open hearted, connected and united as a team, and that was a powerful thing to experience together!"<br>
"The PCHF Retreat was a huge Team 10! We got to know not only each of our team members a bit better but we also were able to learn what about working at the Foundation makes us all tick. Carlette was awesome in guiding nearly 50 different personalities to the finish line."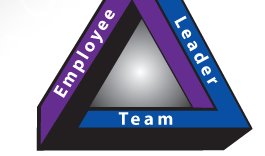 3D Coaching 4 Success... The Winning Combination for Corporate Teams

3D Coaching 4 Success is a Game Plan for strategic leaders and their teams on how to achieve optimal performance and obtain a competitive edge. It is a three-dimensional formula that coaches employees and leaders crack the core value code and unleash the power of true teamwork.

The 3D Coaching 4 Success Game Plan
The 3D Coaching 4 Success Game Plan creates a roadmap for employees and Leaders to perform and excel based on the vision and values defined by their corporate teams. The 3D Coaching tools empower leaders to become the catalyst for uniting employees into a focused, selfless team that achieves optimum performance and maximizes returns.
3D Coaching Develops Employees 4 Success
An Employee 4 Success (ES) embodies the true spirit of a team player by providing positive energy and enthusiasm to fellow employees, is dedicated to the organization and its goals and acts in a selfless manner. This employee possesses an indestructible will to win, demonstrates the personal courage to stand for what is right, and succeeds regardless of the challenge.


3D Coaching Develops Leaders 4 Success
A Leader 4 Success (LS) is an inspiring teacher and motivator, an exemplary role model and a dynamic leader. This individual possesses the ability to unite employees to focus on common goals and achieve optimum performance. A Leader 4 Success earns the trust and respect of employees and is committed to making a positive impact in their professional and personal lives.


3D Coaching Trains Teams 4 Success
A Team 4 Success (TS) is a group of passionately committed employees who hold themselves accountable for achieving team success at the highest level. These employees efficiently weave two seemingly clashing ideas; one of individual achievement and the other of personal sacrifice for the greater good - into a mosaic of teamwork and synergy that results in optimal team performance.

Make every meeting, every workday, and every investment align with your corporate team's strategy and vision. By implementing 3D Coaching 4 Success, it is possible to unleash your employees' true potential and align that potential with your commitment to create an unmatched team. See what matters, invest in what matters and then lead your team to do what matters... this is the winning combination for corporate teams.
Interested in more information on 3D Coaching 4 Success?
Use this form to contact Carlette, or email her at Coach@Carlette.com.
3D COACHING 4 SUCCESS FORMULA: ES + LS = TS