Every day is Game Day...


You get to determine whether you win or lose.


Let the Games begin...


Carlette empowers you to embrace change and win in life!
Carlette Patterson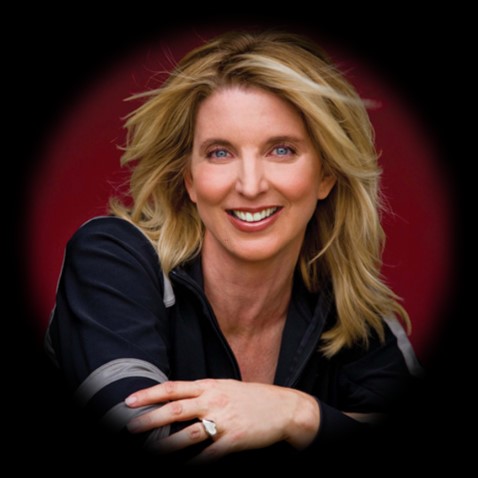 CEO of Patterson Sports Ventures

30+ years of senior leadership in amateur, collegiate, and professional sports organizations

Creator of Personal, Professional, and Philanthropic Development
Brands:


CHAMP10N Sports Life Coaching and Certification®
Champion Wellbeing®
Chief Wellbeing Officers and Certification®
MeQ®
Life Training Academy
Sports Philanthropy League®
10 Talks Podcast
Speaking Topics
POWER OF TEAM 4 COMPETITIVE GREATNESS
Great People, Great Performance
CHANGE 2 WIN
Align Passion and Purpose 2 Create Powerful Results
WIN WELLBEING
Live 3D:
Personally 4 Significance;
Professionally 4 Success;
Philathropically 4 Service
FROM BOSS 2 COACH
Teach. Coach. Train.
W.I.N. LIFE - CHOOSE GREATNESS
Wellbeing
Intentional Decision Making
New Winning Strategies
Click here for details on Carlette's speaking background.

Click here for details about Choosing Greatness.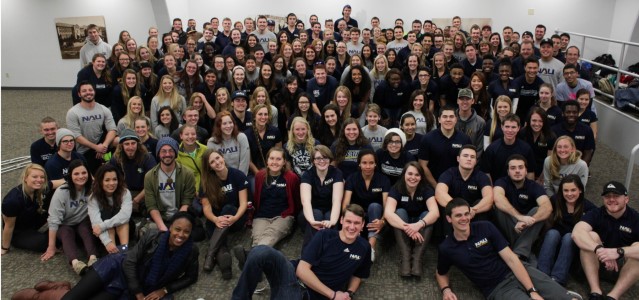 Northern Arizona University
Choosing Greatness
"After serving as a Student Success Coach at Northern Arizona University, I just knew that our Campus Recreation Employees would thrive from hearing Carlette speak and learning more about her 3D Tools. Her ability to relate and to help our students understand that they are significant and great is outstanding. I appreciate her positive, upbeat attitude and the encouragement she provides for our youth. I promise you one thing, you will not be disappointed with Carlette and her team."
- Akaylah Jaeke, Operations Program Coordinator


2014 U.S. Track & Field and Cross Country Coaches Assn
Choosing Greatness
Work Life Balance and Rest and Recovery Workshops
"Carlette Patterson was able to connect with the women coaches in the two talks she presented. Carlette has a unique way of sharing her story and instantly captivating the audience of the coaches. Carlette' s high energy approach was hands-on and instantly engaging. The track and field coaches were challenged immediately on ways to think differently and how to bring back the information to their teams. Carlette is a very engaging speaker and we look forward to having her involved in our future Women Summits."
- Rhonda Riley; Assistant XC/Track coach at Vanderbilt University
Coordinator of Women's events in the USTFCCCA Association


2010 WBCA National Convention
3D Coaching 4 Significance...
The Winning Combination for Sports and Life
Why do so many teams fail to reach their potential? 3D Coaching 4 Significance is a Game Plan for athletes, coaches and teams on how to achieve optimal performance and leave a lasting legacy in sports and life.
Davidson College
Sports and the Development of Moral Character
Discover what sports can teach us about competitive greatness, moral character, and lives of significance.
-- Speakers: Dr. Ralph Pim and Carlette Patterson
"You'd be hard-pressed to find two people that are more devoted to helping others reach their potential. From day one, Ralph and Carlette made it clear that we were more than clients; we were family and their commitment to Davidson has extended way past their two days on campus."
-- Sandor Helfgott, Director, Physical Education and Recreation
Arizona State University Foundation for a New American University
"The Power of Purpose" Workshop

"Carlette provided an inspiring, energizing and long lasting experience for ASU Foundation's Women & Philanthropy members during her Power of Purpose workshop. The attendees were widely experienced community leaders and philanthropists and she genuinely spoke to their heart and provided tools to truly enrich their philanthropic endeavors. The program exceeded all expectations! "
-- Michele Rebeor, Assistant Vice President
Engagement Programs | Women & Philanthropy, Director


Behind the Bench, The National Basketball Wives Association
"The Power of Purpose" Workshop

"Looking at yourself is not always easy. We look and sometimes only see in ourselves what 'was'..... Carlette has a gift for holding up the mirror and helping us see the positive that 'is'..... She is an awesome testimony of how faith, endurance and the willingness to recognize all the gifts that we have been given, and make the very best of them. Thanks for being a coach who leads by example."
-- Sandra Evans Short, President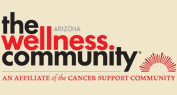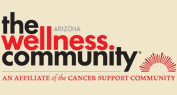 The Arizona Wellness Community
"The Power of Purpose" Workshop

"Numerous people and books offer answers to find power & purpose. Carlette Patterson's approach is potent & unique. Her insights, intelligence and wisdom offered me and each workshop participant a clear map plus the tools to discover the archeology of our power and purpose. Using Carlette's model, we gained a deeper connection to our authentic self and the action steps to bring awareness to reality."
-- Paula Hardison, Executive Director
If you would like to have Carlette as a speaker at your next event
use this form to contact Carlette, or email her at Coach@Carlette.com.


© 2008-2021 Patterson Sports Ventures